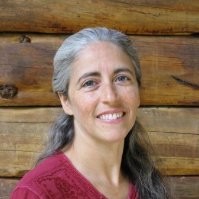 Hi. I'm Beth Brown, professional resume writer and co-author of the revised and updated resume writing handbook,
The Damn Good Resume Guide, Fifth Edition.
My Method – A Collaborative Approach
If you're looking for expert help with your resume, I am here to work with you on an individual, one-on-one basis.
No boring canned resume formats! I use a collaborative approach to create a powerful, customized resume that skillfully presents your strengths and achievements to potential employers.
That means that we work together – You are the expert in what you do, and I am the expert in:
interviewing you and carefully listening to understand your work history and goals,
synthesizing our discussion to get to the core of what you bring to the table, and
translating your skills and accomplishments into clear and concise language that markets your achievements and strengths.
All I can say is "Wow!"
I am really impressed and thank you very much. This approach is so much better and definitely focuses on what I can provide/do regardless of when it was accomplished. – Jeff W.
What is Professional Resume Writing?
Professional resume writing is an intensive process that leads to a quality product, one that helps you present your best self, shaping your work history and accomplishments in a way that shows an employer how you've got what they're looking for. I enjoy both the one-on-one nature of the collaboration and the word crafting necessary to create a finely tuned, successful resume.
Help with your Job Search
I can help you with your job search in a number of ways, because I'm not only a professional resume writer, I'm also a writer, editor, coach and presenter!
Here's a more complete list of the services I offer:
Writing & Editing: Resumes, CVs, Cover Letters/Emails, Thank You Letters/Emails, LinkedIn Profiles, Application Questions, KSAs, other job search materials and special customized projects
Coaching: Interview Preparation, Salary Negotiation
Workshops, Seminars & Webinars: Resume, CV & Cover Letter Writing